During the Italian elections, the risk of mass-abstension was real.
There's something Italians love more than drinking beer at the bar, drinking beer at the bar complaining about politics.
On the Italian election day (March, 4th), we offered a beer to every person who proved us they went to the polls and voted. Because only if you vote, do you have the right to complain at the bar. For the abstainers, a special videomessage from our fans to convince them to vote.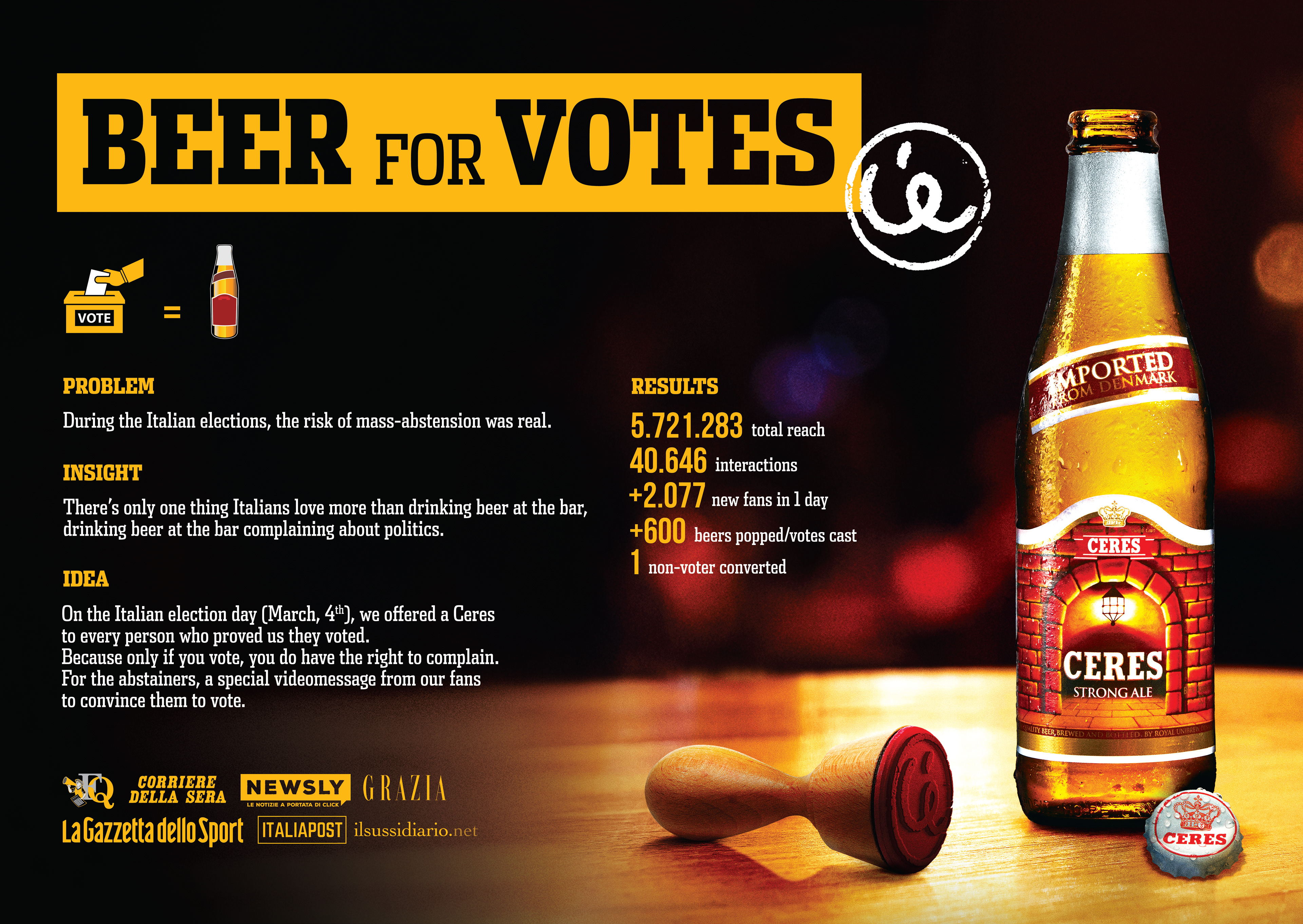 Client: Ceres | Agency: BCUBE | Executive Creative Director: Andrea Stanich | Senior Art Director: Marie Poumeyrol | Senior Copywriter: Alessandro Miasi | Head Of Social: Federica Nanni | Digital Strategist: Elisa Fiorentini | Social Media Manager: Camilla Malacarne, Rachele Ranalli | Produzione: D.E.A. Production